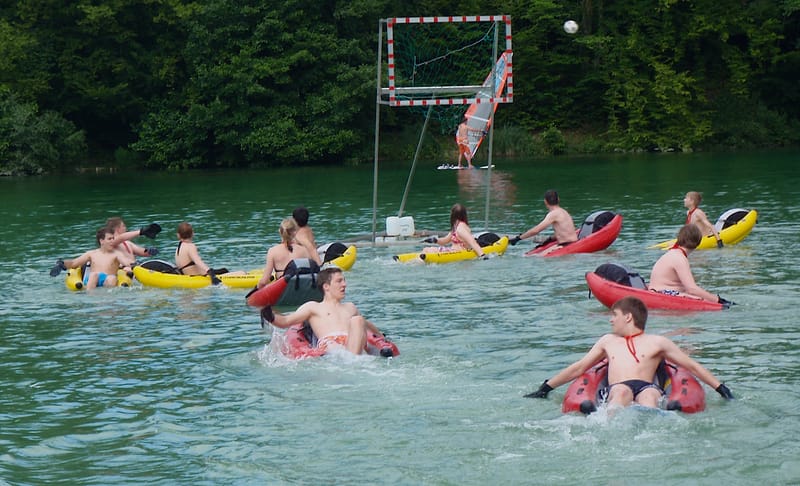 BUG BALL
2 hoops, 1 ball, 2 teams, let's Play! Water polo meets basket ball bug style – Bug Ball is super fun and easy to play. A few basic paddle techniques, an eye for the hoop, and teamwork are all you need to get started. A great group activity for the likes of schools, clubs, businesses or social groups.
Learn More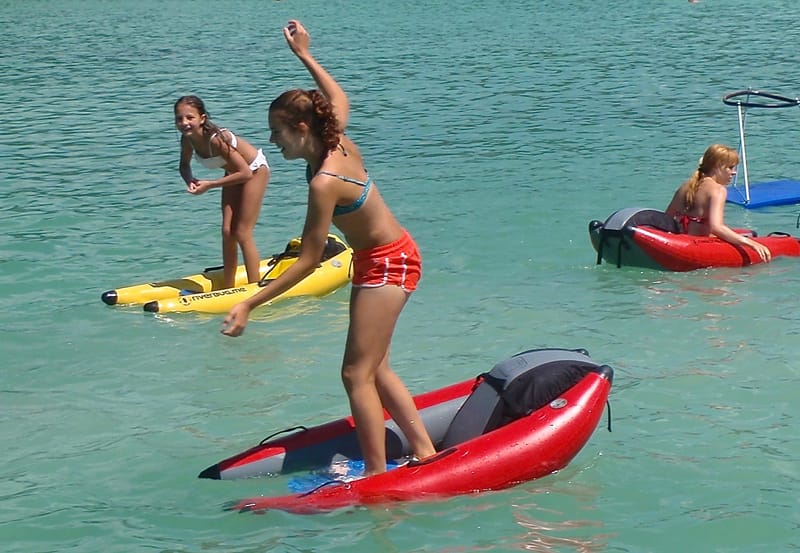 INITIATIVE CHALLENGES
The riverbug's lightweight, small dimensions and ease of use make them ideal for fun initiative challenges. Great for schools, community groups, and for cooperate team-building. Let us know your requirements and we'll select activities to tailor programs to your needs.
Learn More