3hours *shorter trips available on request. Contact us for prices

Near its' source at Lake Tarawera the river flows swiftly, plunging 65m over the spectacular Tarawera Falls before winding through the valley to Kawerau at the base of Pūtauaki (Mt Edgecombe) – the location for our adventure. This awesome setup at the site of the 2013 IRF World Rafting Championships is perfect for riverbug based school programmes – right in the heart an area rich in culture and natural beauty.
Tarawera Riverbug offers:
Crystal clear, clean water
Fun, safe Grade 1 & 2 rapids
Purpose built slalom course
Great river access
Reliable river flows
Toilet amenities
Onsite accommodation at the 60 bed Firmin Lodge
Opportunities to try something new
Gett off the beaten-track
Visit a small rural town
Natural attractions and culture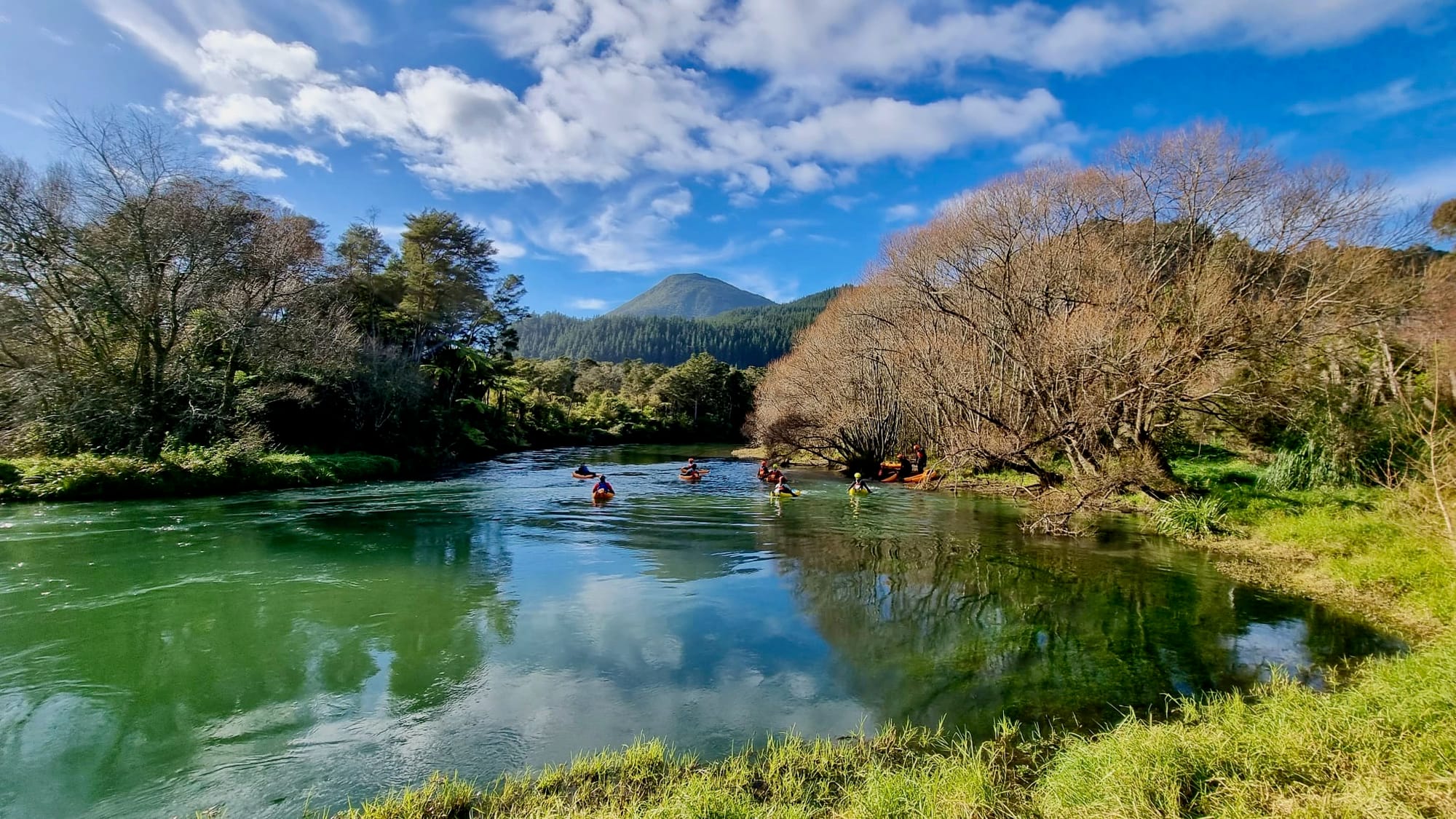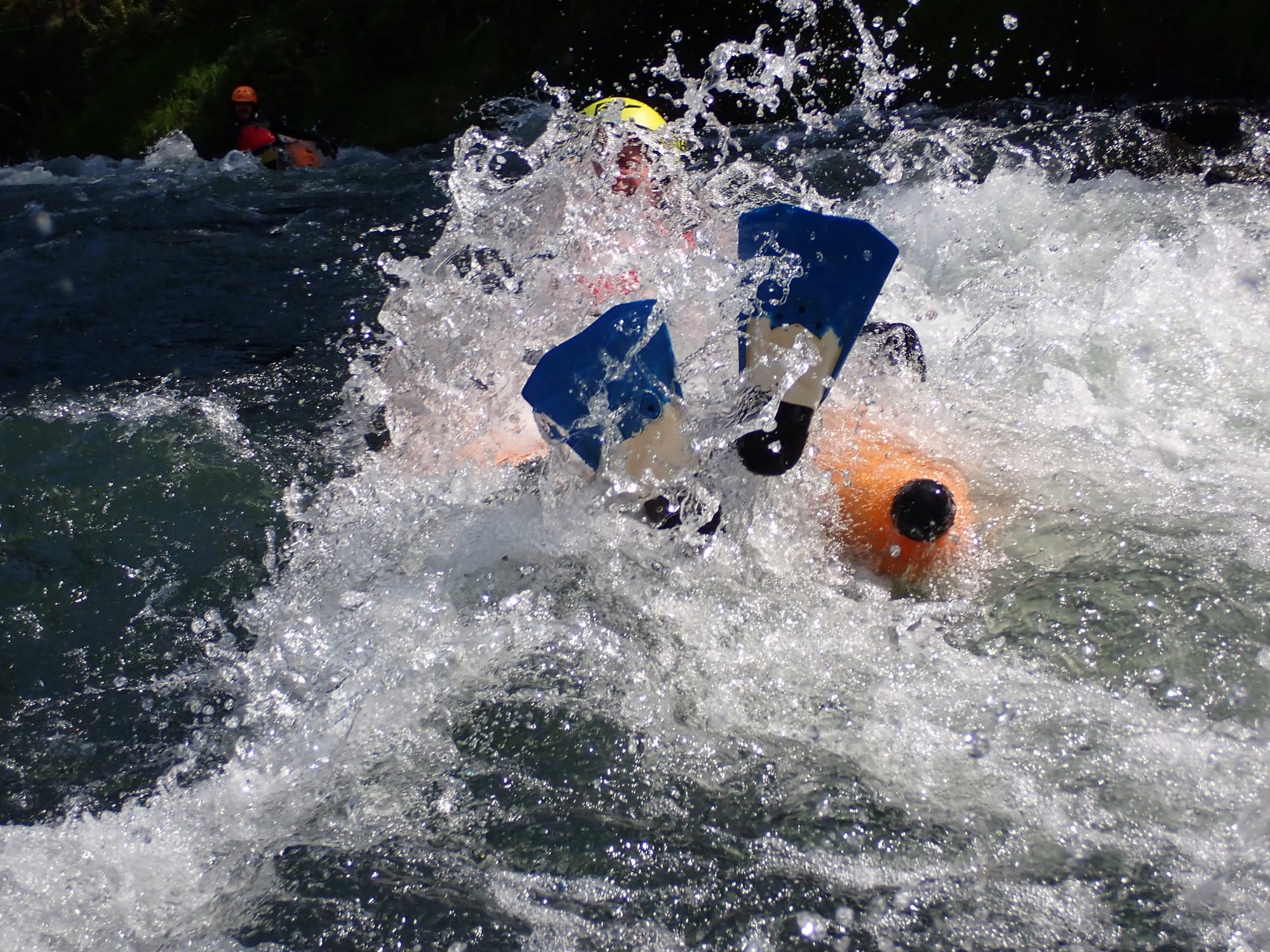 The Tarawera's easy swirling currents and swift, fun whitewater provide the perfect combination for learning the basics and challenging yourself in the rapids. Excellent river access along the riverbank makes for convenience and safety, and allows us to easily carry our bugs back upstream along the walking track for repeat runs of the fun 'Slalom Course' rapids.
ITINERARY
Mihi |Welcome
Issue equipment
Briefing
Karakia (blessing)
Practice on water
Depart from practice pool below the falls
Riverbug descent of Rangitāiki awa
Arrive at take out
Return equipment and change into dry clothes
Depart
Provided:
Riverbug equipment
Programme facilitators
Students Bring:
Swimwear
Towel
Sun protection
Water, snack/lunch
Note:
Riverbug.nz is an independently audited, and WorkSafe registered outdoor activity provider. Contact us for copies of our Activity Risk Assessment and Safety Management Systems.
Kawerau itself is an interesting town with lots to offer, and well worth the visit. We've teamed up with local organisations to bring in a range of options that can built into our programmes, including:
Educational hikoi
Mill Tour
Tarawera Falls
Cultural experience
Thermal baths