Motivate your group with fun water based games and team challenges with our stable, safe and easy to use riverbugs. Team building can be incorporated into our riverbug tours on one of the local awa, or as a calm water activity on the lake, moana (ocean) or swimming pool.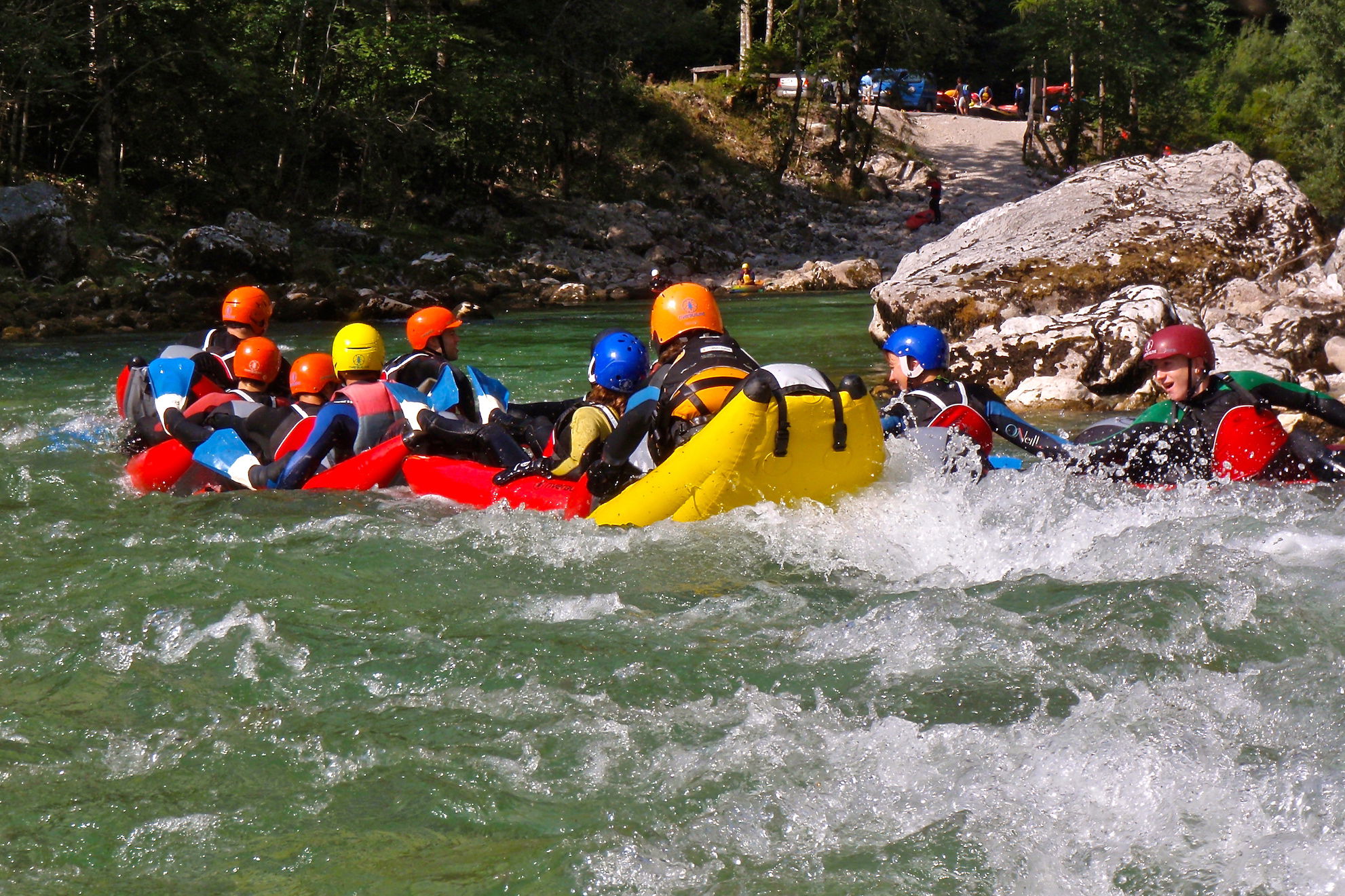 A typical program starts with meet & greet, briefing, warm-up, equipment allocation, then it's off to the water to get to know your Bug. We'll ease into a few simple warm-up exercises to get everybody up to speed with paddling techniques. On our river based programs we then head downstream through the rapids as a group and introduce fun innovative challenges in the calm parts of the river. For our calm water based programs we get straight into fun riverbug games and initiative challenges – with a few surprises thrown in for good measure! A Bug Ball game being one of the highlights.
Our river based programs are approximately 4 hours and calm water programs 2 or 3 hours. We can also customise duration and content to suit your needs. Program cost will depend on the size of your group and program duration. For river based programs we apply our group discounts
5% for groups 5 - 9 people
10% for groups 10-14 people
15% for groups 15+
Weekday trips outside of public holidays extra 5% off
Our flat water programs rates start from:
$10 per bug / hour per bug
$50 per programme facilitator / hour
CALM WATER PROGRAMMES
Team Builder 2
We pack fun games and initiative challenges into 2 hours of calm water team building activities designed to build confidence and motivate participants in a unique and entertaining way. Book our standard program or tell us your wishes we can customise the itinerary and content to suit.
ITINERARY EXAMPLE
0 – 30mins (land based)
Group welcome
Orientation (program outline and goals)
Karakia
Warm-up (limbering up, stretching)
Equipment allocation
Briefing (safety and paddling technique)
30 – 70mins (water based)
Practice (getting to know your bug): balance, paddling forwards, backwards, turning, capsizing & getting back on.
Simple fun tricks: Rock-the-boat, Pirouetting, …….
Circle game
Spa pool
Double Bug
Snake
Thread-the-needle
80- 90 mins Short intermission (on land)
90 – 120 mins (water based)
Blind Faith
Swap-a-bug
Bug-stack
Bug Ball game
120+ mins (on land)
Equipment return
Karakia
Debrief
Team Builder 3
Team Builder 3 expands on our Team Builder 2 program, adding more fun games and initiative challenges that will take participants on an entertaining journey of discovery. The additional hour not only allows us to include more activities, but also enables participants more time to delve deeper into the processes and outcomes.We can deliver our standard program itinerary or customise the itinerary and content to suit any specific needs. Tell us your wishes – we love a challenge!
ITINERARY EXAMPLE
0 – 30mins (land based)
Group welcome
Orientation (program outline and goals)
Karakia
Warm-up (limbering up, stretching)
Equipment allocation
Briefing (safety and paddling technique)
30 – 75mins (water based)
Practice (getting to know your bug): balance, paddling forwards, backwards, turning, capsizing & getting back on.
Simple fun tricks: Rock-the-boat, Pirouetting, …….
Circle game
Spa pool
Double Bug
Snake
Thread-the-needle
75 – 85 mins Short intermission (on land)
85 – 120 mins (water based)
Make-a-shape
Chain Game
3 little Pegs
Windmill
Bug–Tug
120 – 135 mins Short intermission (on land)
135 – 180 mins
Blind Faith
Swap-a-bug
Bug-stack
Bug Ball game
180+ mins (on land)
Equipment return
Karakia
Debrief